Legislative Update – March 20 to 8 a.m. Monday, March 27
House's Proposed State Budget Takes a Step Forward
The House Appropriations Committee approved, and sent to the full House, its version (HB1-Bonnen) of a state spending bill for the upcoming biennium on March 23. An amendment was added to the bill to ban school vouchers. (Texas Tribune)
Senate Passes Property Tax Reduction Bills Totaling $16 Billion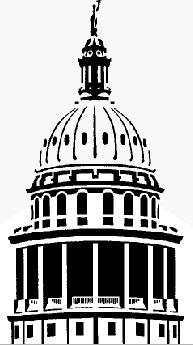 The Senate unanimously passed, and sent to the full House (on March 22), three tax bills and a constitutional election resolution that supporters said would save Texas homeowners more than $16 billion.
SB3-Bettencourt, seeks to increase the school district homestead property tax exemption from $40,000 to $70,000. Senate Education Committee Chair Paul Bettencourt, R-Conroe, said his bill, if passed by the House and signed by the governor, would save Texas homeowners an average of $798 a year per exempted homestead property. Bettencourt estimated that the bill would also save disabled and over-65 homeowners at least $1,062 a year. The bill would be dependent — and become effective this year — upon the passage by voters (in November 2023) of the companion SJR3-Bettencourt, which senators also approved.
The Senate also passed SB4-Bettencourt, which is a school tax rate reduction measure that would compress school district tax rates by the amount appropriated for that purpose, which is predicted, among other things, to reduce the number of districts subject to recapture (a/k/a "Robin Hood").
Finally, the Senate passed SB5-Parker, that would provide $1.5 billion in savings to small businesses by increasing the personal property exemptions and by granting related tax credits.
Senate Education Committee Considers Vouchers, Parental Rights and Teacher Related Bills
The Senate Education Committee held a marathon public hearing to consider five bills and a constitutional election resolution (listed here) on "education savings accounts" (a/k/a vouchers), parental rights and teacher working conditions — a meeting that started on Wednesday, March 22 and lasted until the wee hours the next day. (See these media reports here and here.)
In advance of the hearing, the Texas Association of School Boards released the results of this poll that concluded, in essence, that the more Texans learn about vouchers/education savings account programs, the less likely they are to support them. Among those repsonding, 48 percent reported voting for Republicans most often, compared to 30 percent indicating a preference for Democrats, and another 14 percent reporting voting independent of party.
Gov. Abbott was among those speaking at a rally for school choice prior to the hearing.
The teacher related bill, SB9-Creighton, follows the release of the report by the Teacher Vacancy Task Force (see bill summary).
The committee left all the bills as pending business.
Bills on the Move
The House Public Education Committee held its own marathon public hearing on numerous bills. The committee approved, and sent to the full House, these bills:
Meanwhile, the House Select Committee on Youth Health and Safety approved, for full House consideration, a number of bills dealing with school safety and school discipline (see this TCTA summary).