Parental Appeals Against Two Charters Dismissed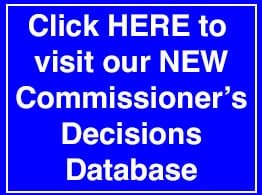 Ruling: Decisions by charter schools are not appealable to the education commissioner.
Background
The commissioner, in September, separately dismissed the appeals by parents arising from decisions involving: 1) Westlake Academy Charter School (decision/proposal) and 2) School of Science and Technology Sugarland (decision/proposal).
Subscribers may log in to view this content. Thanks!